Professional Financing Services in Tacoma, WA
Secure Affordable Car Loans at South Tacoma Auto
South Tacoma Auto is proud to serve motorists from nearby Lakewood, Washington, and beyond with affordable financing solutions. If you've spotted a quality late-model used pickup truck, car or SUV for sale at our pre-owned auto dealership and need financing to get you behind the wheel, we can help!
We welcome you to learn about our in-house car finance center and the assistance you'll receive from our friendly team. Reach out to our staff with any questions about our hassle-free auto loan process!
WHY FINANCE AT SOUTH TACOMA AUTO?
Comprehensive Protection Packages
Hassle Free financing process
Convenient online application
Friendly, Experienced Finance Experts
Bad credit and no credit solutions
First-time buyers welcome
Apply For New Or Used Car Loans Online Now
The team at South Tacoma Auto invites you to apply for new or used car loans online now through our secure finance application. Remember that you can also obtain an online vehicle appraisal for your trade, which could help you provide a larger down payment and result in lower monthly payments on your new or used Honda purchase.
Apply For Pre-Owned Auto Financing
The South Tacoma Auto team invites used car shoppers around Federal Way, WA, to apply for financing today to discover their loan options. Utilize our convenient online application form now!
1
STEP ONE
Click the link below to fill out our finance application.
2
STEP TWO
Complete and submit the application. Be sure to include the most recent information regarding your employment, financial, credit and contact details.
3
STEP THREE
Our finance staff will review your application and contact you shortly to discuss the next step in our fast and seamless financing process.
That's all there is to it!
Financing Services Offered
South Tacoma Auto is proud to serve all local drivers who are seeking financing assistance. Whether you have a spotless credit history, are a first-time buyer with no credit, or you have bad credit and want to get back on the right financial footing, we're here for you.
We offer an array of auto financing services for Tacoma area motorists to take advantage of, so don't wait to explore your options. Submit a credit application and contact our team today!
Used Auto Loans
Many used car shoppers around Lakewood, WA, require financing assistance when looking to upgrade to their next pre-owned vehicle. That's where South Tacoma Auto comes in with our trouble-free auto loan packages. Local drivers rely on our finance folks to help them trade in and trade up to a quality automobile with affordable monthly payments. We work with car buyers of all credit situations, so no matter your financial background, we encourage you to apply online now.
Now more than ever, it makes financial sense to choose pre-owned over new. So why not shop our selection of high-quality used vehicles for sale that offer dependable transportation around Tacoma? As you shop our used vehicle inventory, remember to submit a credit application to qualify for financing. If you're in a no credit or bad credit situation, a car finance package from South Tacoma Auto can help you establish or rebuild your credit in no time!
Why Shop & Finance Here?
Our full-service used car dealership in Tacoma, WA, is committed to meeting the financing needs of every customer. We proudly provide:
Comprehensive auto financing services
Affordable lease options
Bad credit car loans
Solutions for no credit and first-time buyers
Loan assistance for those facing bankruptcy and other financial setbacks
Mobile technicians utilized, when available
If you're ready to upgrade to one of our high-quality used cars, SUVs or pickup trucks for sale near Federal Way, WA, then don't hesitate to discover your auto loan options today. Remember that you can always reach out to our team with questions about our quick and no-hassle financing process.
The Smart Choice To Help Reduce Out-Of-Pocket Expenses
Our coverage can help protect your future finances from these potentially high and unexpected repairs.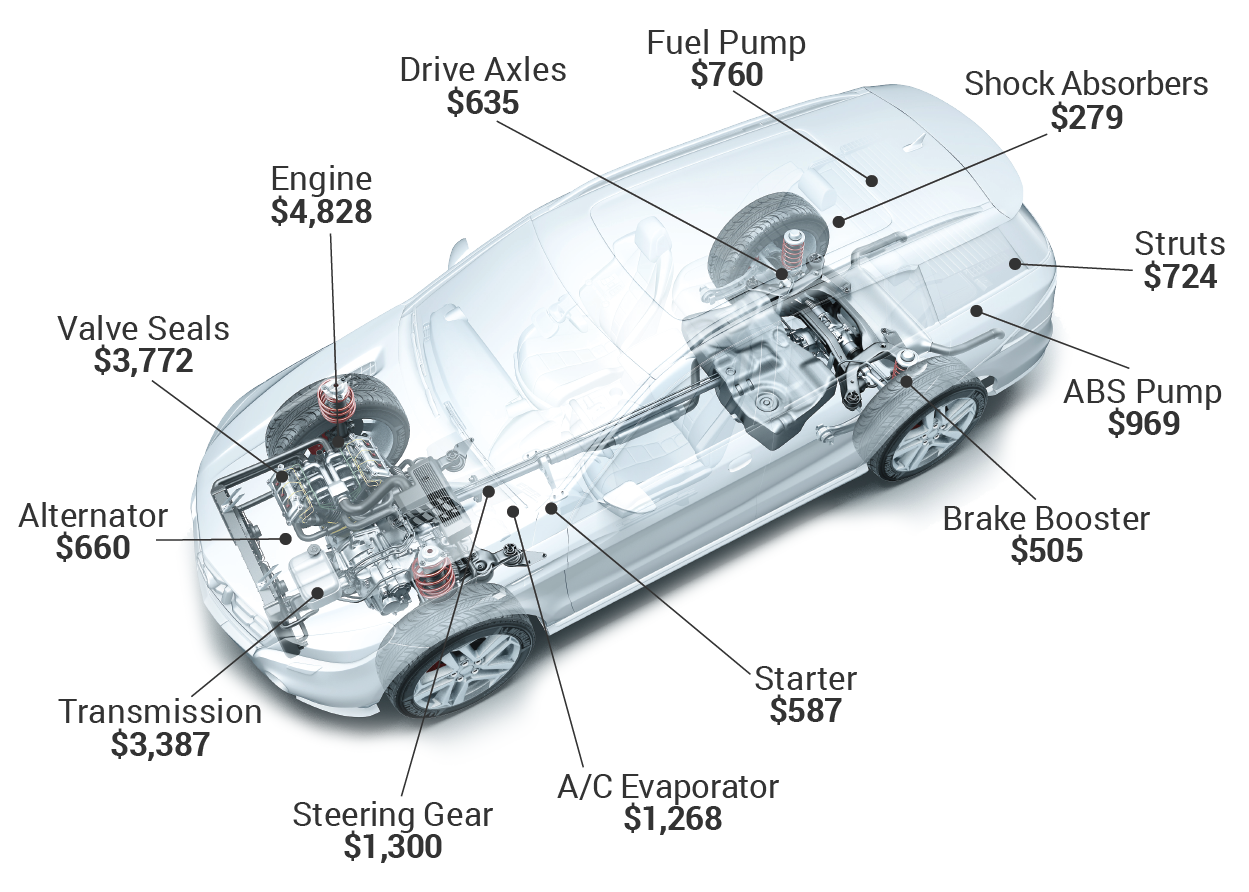 Repair costs based on nationwide averages for claims paid. Actual costs may vary. See contract for full list of covered parts and components; additional terms and conditions may apply.
Programs
Guaranteed Asset Protection (GAP) WaiverMay help reduce out-of-pocket expenses in cases of vehicle theft or total loss
Are you covered if your vehicle is declared a loss?
6 million traffic crashes happen every year in the U.S. on average*
700,000 motor vehicles are stolen every year in the U.S. on average*
Help close the "gap" on your vehicle loan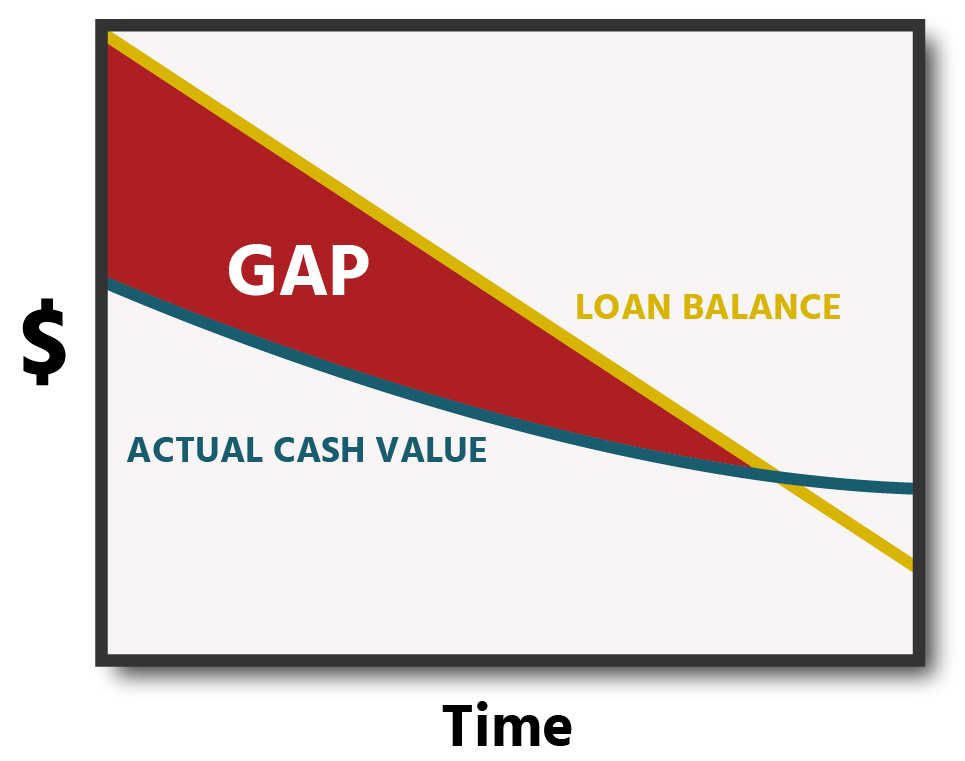 When a vehicle is declared a total loss due to theft or accident, the primary auto insurance will typically cover the actual cash value of the vehicle at the time of loss. This amount can be less than the outstanding balance on the loan.
The difference between the amount covered by the insurer and the remaining balance on the loan is often referred to as the "gap." You would be responsible for paying this amount to the lender.
A GAP waiver can help limit this financial obligation by waiving some or all of what is owed, excluding certain items such as unpaid past-due payments and late fees. It can even waive your insurance deductible up to $1,000.
Illustrative example for a $20,000 loan
Reduce Or Eliminate Your Out-Of-Pocket Expenses With GAP
Your out-of-pocket savings could be substantial:
| | |
| --- | --- |
| Let's say your loan balance is: | $20,000 |
| Your insurance company says the actual cash value of your lost vehicle is: | -$14,000 |
| Leaving you with a "gap" of: | $6,000 |
| Primary insurance deductible is: | + $500 |
| Total out-of-pocket expense: | $6,500 |
| GAP waiver can reduce this amount to as little as: | $0 |
For illustrative purposes only. Your individual situation will vary depending on the details of your financing, vehicle specifics and driving history. Some of your loan may remain even after the waiver is applied, due to missed payments, amounts previously due, late fees and other adjustments, including any loan amount that exceeds 150% of the ("NADA") Official Used Car Guide retail value of your vehicle.
*Sources: National Highway Traffic Safety Administration, "Police-Reported Motor Vehicle Traffic Crashes in 2018"; Insurance Information Institute, "Motor Vehicle Theft, 2010-2019."